So last July we were supposed to hold a "Midsummer Dig Fest" thanks to funding from #NationalLottery as part of their 25 year celebration - dig sessions, led ride, BBQ and music and so on. But, well, you know how July went....COVID ruined it. Instead, we tried to set it up for this July. That didn't quite pan out either because of limits to numbers and ongoing restrictions. Basically, COVID ruined it again.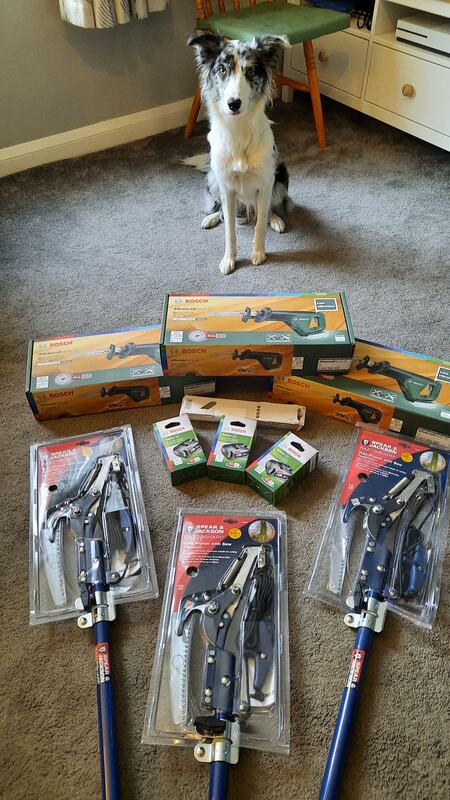 Thankfully, we were allowed to spend the money on shiny things instead. Shiny things that will help us carry out our core mission of taking care of Tweed Valley trails that little bit faster and easier. Especially the chopping and pruning parts! Cheers National Lottery! (Small Border Collie for scale)

These will be seeing some use on Flat White on a dig day soon.
#choppers #loppers #whoppersandboppers