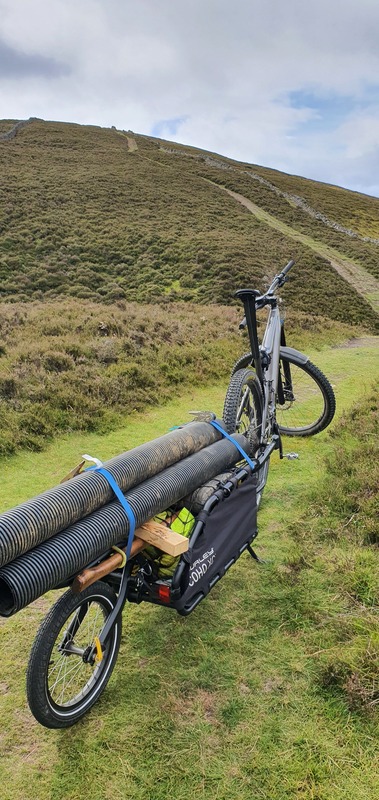 Shuttling in tools and material - Several trips in with an e-bike and trailer were required.
The e-bike and trailer were funded by the UK Government through the Community Renewal Fund along with several new tools that have been purchased for the Tweed Valley Trails Associaton.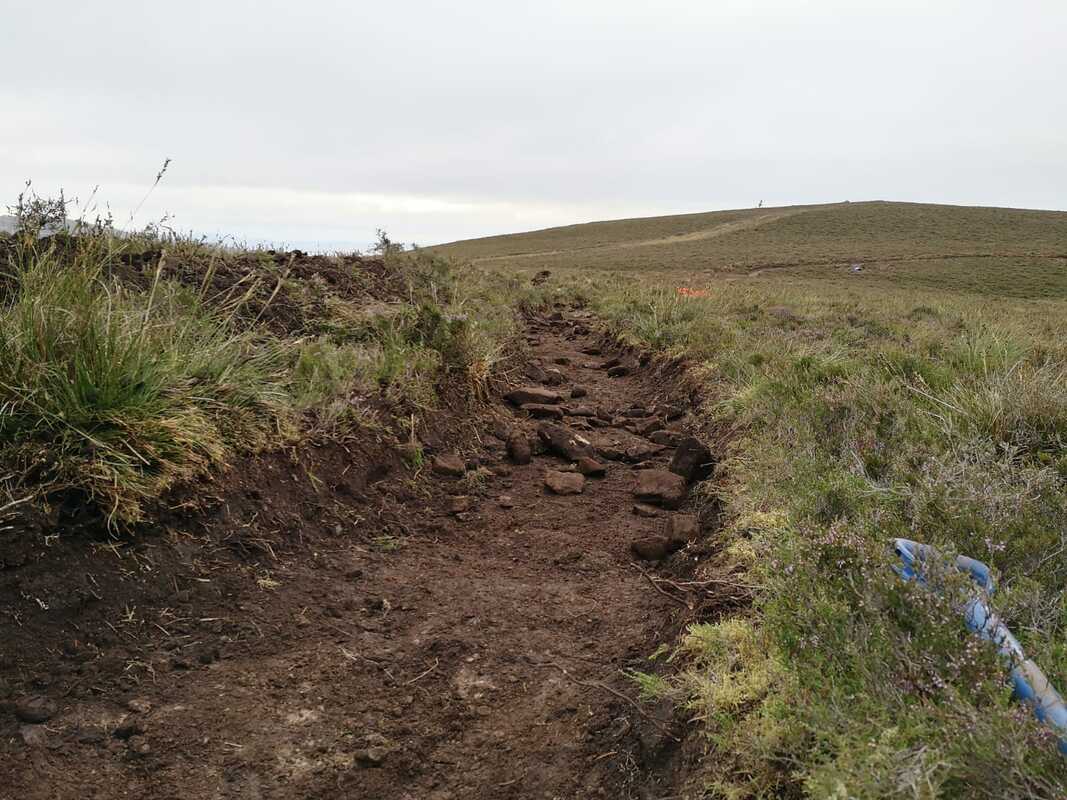 A multi-use path was cut in through the heather to divert users away from the bog and over the new, more sustainable route.
1. Rough-out a line through the heather
2. Cut through the heather to full path width shaping the path to aid water management
3. Remove organic soil from the path tread
4. Shape track surface, in the mineral soil, to aid water management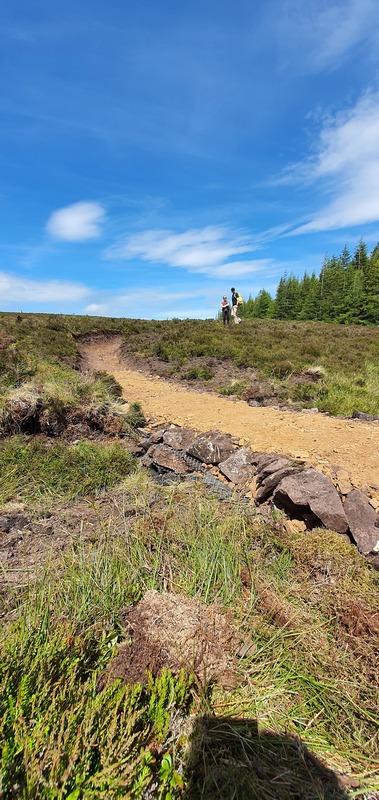 Using a geo-mesh reinforced raft to bridge the narrow section of the bog. Pipes were installed as an extra measure to ensure the cross flow of water across the bog.